Be inspired to install a splashback
Splashbacks protect walls behind cookers, hobs, ranges and sinks, yet are equally at home and useful behind microwaves or worktop ovens to prevent steam and heat from damaging the surrounding walls.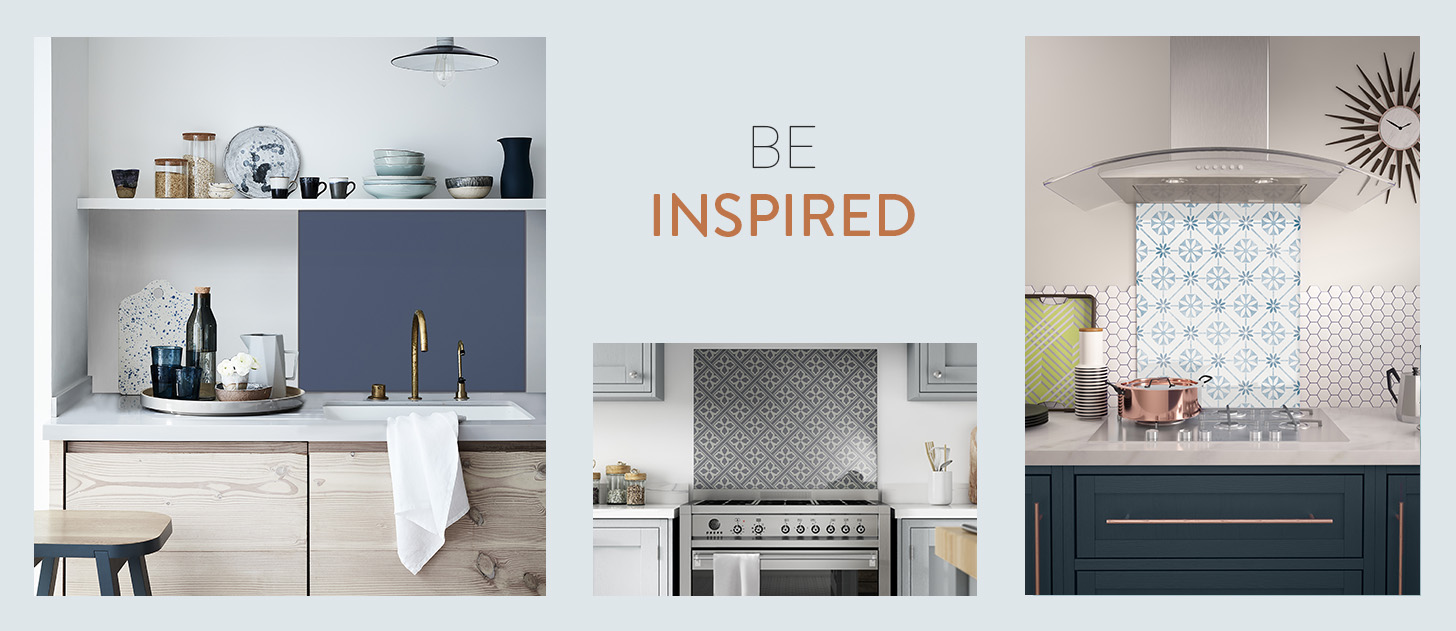 Most kitchen splashbacks are easy to wipe-clean and can be positioned anywhere in the kitchen, but are most commonly found by the hob, above sinks, and in eating areas.
Splashbacks can be made of a variety of materials, however, one of the most popular is glass. Glass splashbacks can be fitted in one large, seamless panel, are easy to fix to the wall, are strong and durable thanks to the use of tempered glass, are easy to clean, easy to maintain, more scratch-resistant and more hygienic.
Splashbacks have an aesthetic appeal as well as a practical use and are available in a number of different colours and designs. More than just a sheet of glass, splashbacks can add colour to a room, make a statement or reflect a homeowner's personality. Sleek and contemporary in design, glass splashbacks are the ultimate style-statement.
Plain glass splashbacks are available in a range of colours from blacks and greys to blues, creams, and whites. Metallic finishes are highly popular at present including copper, rose gold and platinum – complementing current interior trends.
For something a little more decorative, patterned splashbacks create a striking contrast with plain walls and can create a focal point in the kitchen. When deciding on a patterned design, it is important to choose one that is sympathetic to the rest of the kitchen and one that you won't tire of easily.
The Laura Ashley Collection provides timeless classics, designed to complement Laura Ashley kitchens and coordinate with the Laura Ashley tile and paint portfolio. Stunning designs such as Jasper Indigo, Heritage Sky Blue and Calacatta Marble are from the House Beautiful Collection, a magazine title that has a passion for inspiring its readers with expert advice, practical ideas and stylish inspiration to help them make the most of their homes. Looking for a splashback that reflects the beauty of nature and that has a timeless quality .... then look no further than the Country Living Collection and elegant designs such as Acanthus Leaf Stone and Meadow Pebble which capture the spirit of the countryside.
Splashbacks … it's easy to be inspired!