Practicality of bathroom splashbacks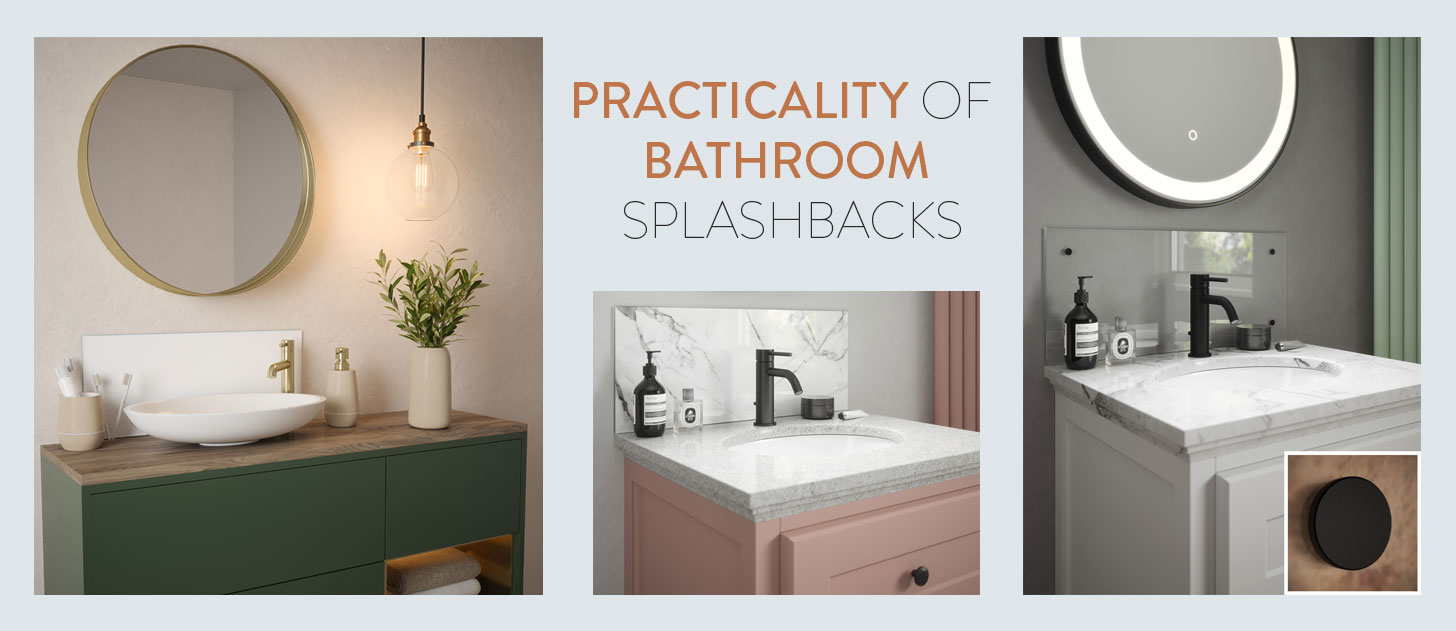 Kitchens, understandably, are top of the list when it comes to installing a splashback. When it comes to protecting walls behind hobs and ranges from cooking splashes, stains and steam, splashbacks play a key role. Beyond the practical, they also look great, adding a pop of colour and/or a sense of style.
However, kitchens are not the only room in the house that benefit from a splashback. Bathrooms are another ideal location – whether family bathroom, ensuite or cloakroom.
Bathroom walls regularly get splashed or marked when water is run. It's easy to accidentally splash the wall behind the basin or vanity unit when washing hands or faces. Likewise, whether adult or child, cleaning teeth can be a messy affair with toothpaste splattering the wall or mirror behind the sink. If this area is left unprotected, then the wall can become damaged and ultimately will require remedial work which can be expensive.
Often leftover bathroom tiles or smaller mosaic tiles are used to protect the wall behind the basin. Tiles can look fabulous; however, they aren't cheap and generally require tilers to install – another additional expense. An alternative option is to install a bathroom splashback.
Like kitchen splashbacks they are available in several different materials but unlike tiles, are far easier to maintain and keep clean as no grout is required. Glass bathroom splashbacks are probably the easiest of all to install as well as to keep clean. More than fit for purpose and without the need for grout, glass splashbacks also avoid attracting mould. Stunning and stylish, glass also reflects light back into the room which benefits smaller, darker bathrooms.
Whether self-adhesive or pre-drilled, a 600mm x 250mm x 4mm bathroom splashback is quite straightforward to install. The perfect weekend transformation project, there's no need to call in a tradesperson as clear installation instructions are supplied and the only tools needed are a clean cloth, tape measure, silicone sealant and sealant gun.