Cost effective ways to refresh your kitchen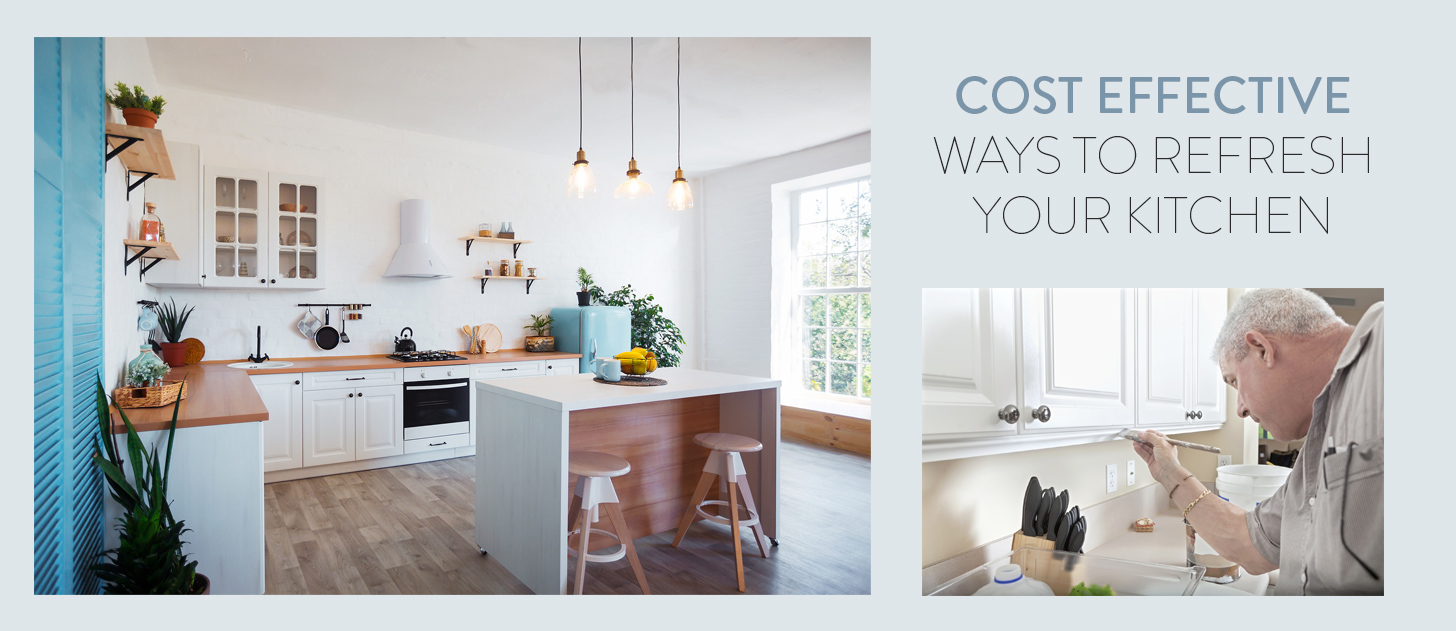 It won't come as a surprise to anyone that these days our hard-earned money doesn't go far, but that isn't a reason to shy away from a kitchen refresh - the good news is that there are ways to update and create an amazing space without breaking the bank.
Just think a little differently, allow yourself to be creative and give yourself plenty of time to plan. Firstly, know what you want to achieve - how do you want your space to look? which style do you prefer? what colour scheme do you want to adopt? As consumers, we are lucky because the breadth of choice in design and lifestyle trends is broad, so there are plenty of affordable interior products available to match your chosen look. Thanks to websites such as Pinterest there is also plenty of resource at hand to help you plan.
Furniture, cupboards, and cabinets are the most prominent features in the kitchen so an inexpensive way to refresh and update is to repaint existing. Mix and match high and low level doors with complimentary shades or opt for a fashion colour such as dusky pink, adding an immediate flash of character and flair. Colours are a great way to inject personality or follow an on-trend look. Using a shade such as graphite grey with brass highlights creates a soft industrial feel, while deep greens with brass emulate the rich warmth of Art Deco.
Focus attention on the detailing – think about updating handles, shelving, lighting and taps as these can bring a design scheme together. Often, it's the small details that create the most impact.
Try to re-purpose spaces and storage - rehome old cookery books and use that shelf to display your most treasured items such as vintage teacups or antique glass wear. Kitchens don't always have to be practical - they can be gorgeous too! Don't forget to add affordable cushions and throws to soften as well as reinforce your design style.
When sourcing, remember to look on sale sites and visit local vintage fairs or flea markets. If going for the vintage look, you may be lucky enough to pick up small wooden furniture items or chairs - but remember to check for woodworm!
A final touch that will create a striking statement in your kitchen is the addition of a glass splashback behind a hob, sink or both! Splashbacks can be installed quickly without needing a professional, saving time and money and in an instant, they can transform your kitchen. Whether plain or patterned, metallic or matt, glass splashbacks are available in a wide range of colours, finishes and designs to suit your kitchen.