How to fit a self-adhesive splashback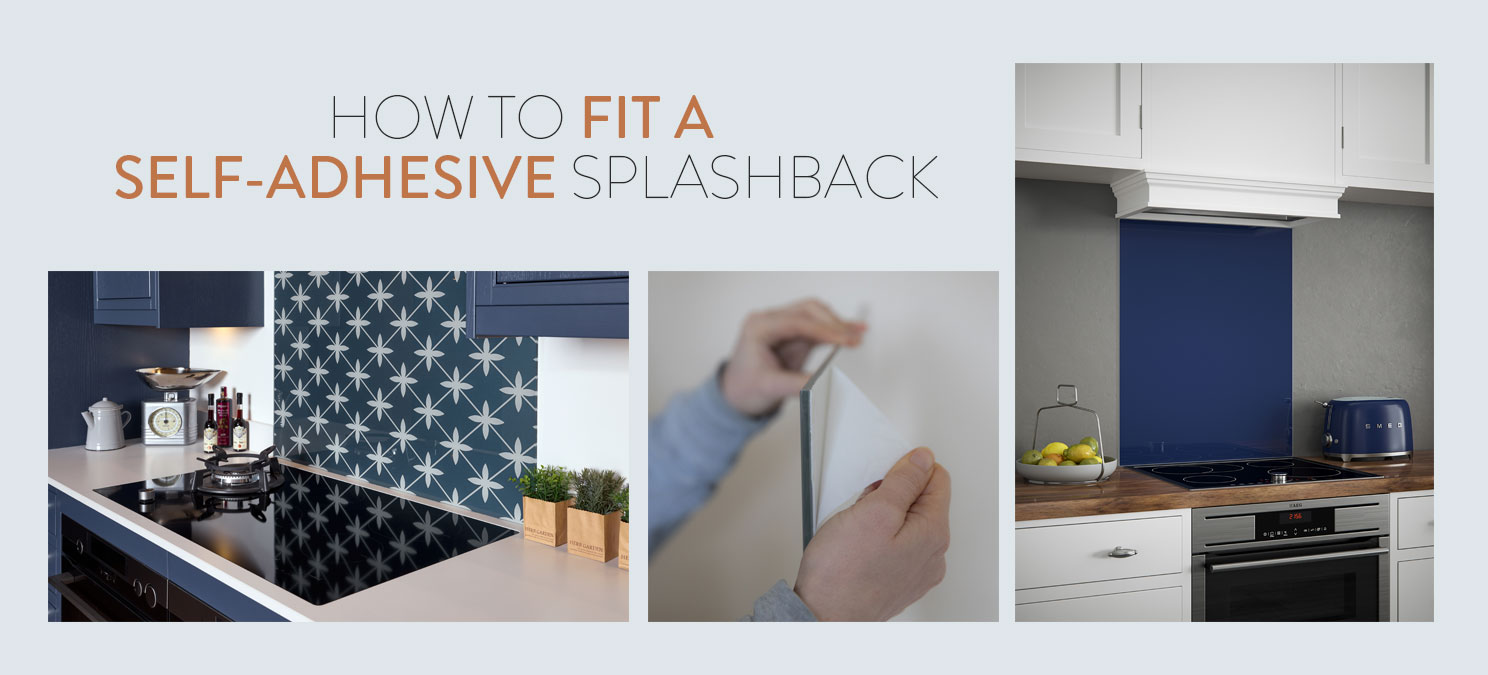 How to fit a self-adhesive splashback
The thought of fitting a splashback can feel overwhelming. What tools are needed? What preparation is required? How long will it take? Is it as difficult as it looks?
Choose a self-adhesive glass splashback and it really is very quick and very easy. Our glass splashbacks have been especially designed for homeowners and DIYers – no need to call in a tradesman. Thanks to our innovative Peel, Stick and Seal TM technology, it is simply a case of peeling off the backing sheet, sticking the splashback to the wall and sealing all 4 edges with silicone sealant. Then, just stand back and admire your kitchen transformation!
If you need a little more information, carry on reading the helpful tips below:
Before you start, check that your splashback fits the space and make sure it sits is at least 110mm away from the nearest heat source. Check the surface is perfectly flat, non-porous, dry and dust free.
In addition to the splashback itself, all you need is a tape measure, clear silicone sealant, sealant gun and a clean cloth
PEEL off the backing: Make sure all corners are well protected from any hard surfaces. Carefully peel off the protective film back. Take care not to remove the self-adhesive backing. Try not to touch the self-adhesive backing once the protective film has been removed as contamination can affect the self-adhesive properties of the backing
STICK on the wall: Place the bottom edge of the splashback to the rear of the hob, cooker, range, or sink. Push it to the wall and apply firm even pressure with a cloth.
SEAL all edges: Use clear silicone sealant to seal around all four sides of the splashback. Take care to ensure that the sealant is no more than 2.5mm in thickness.
Our splashbacks are made from high quality toughened glass and so cannot be cut and once in place the splashback cannot be repositioned.
From a health and safety perspective, we recommend that glass splashbacks are handled with care and that eye protection and suitable gloves should be worn. Although our splashbacks are made of 6mm toughened safety glass, nevertheless the corners can be fragile so special care should be taken as impact will cause the glass to shatter.