Transform your kitchen with a splashback
Kitchens are the heart of any home. Whether cooking, socialising, or simply chilling out over a cup of tea or coffee, we spend a lot of time in our kitchens. The kitchen is no different to any other room in the house – we love the idea of transforming it from time to time - however, unlike other rooms in the house, transforming a kitchen invariably means a sizeable project as well as major expense!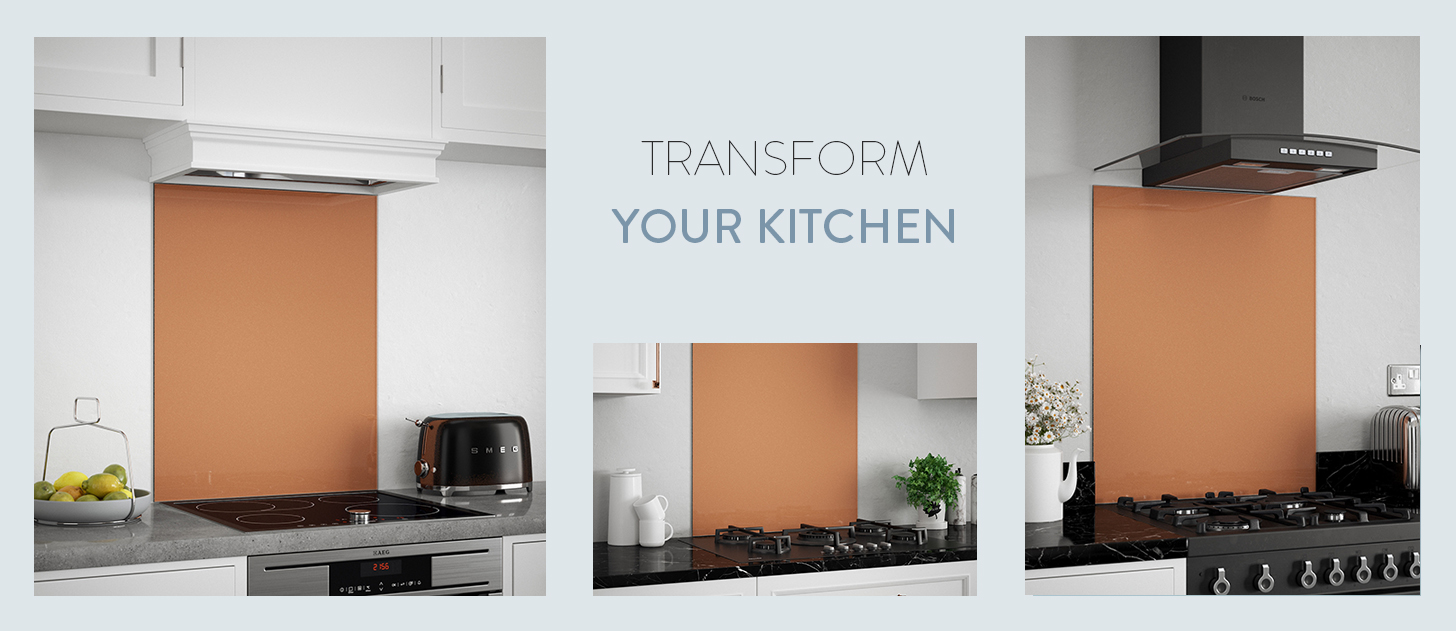 You don't need to go all out, however, to transform your kitchen. A new look and feel can easily be achieved by simply changing one or two things. Sometimes quick, easy changes such as a quick lick of paint and the fixing of a splashback are enough to breathe fresh life into a kitchen.
Placed behind hobs, ovens, or ranges to protect walls from splashes caused by cooking as well as from heat damage, or behind sinks to prevent mould and mildew developing from spilt, sprayed, or splashed water, splashbacks provide a quick and easy way to inject colour, personality and creativity into a room.
Glass splashbacks are available in a wide range of styles and colours which helps when it comes to creating your desired look and changing the overall look and feel of your kitchen. Glass splashbacks are easy to fit in a day, require very little preparation - plus, you don't need to be a highly skilled DIYer to do the job. Combine this with a couple of coats of paint on the walls and you really can have breakfast in your old kitchen one day, breakfast in your new one the next!
Installing a splashback is the easiest way to transform a simple backdrop into a statement feature and, most importantly, it doesn't necessarily need to break the bank!